Welcome
Hello
Welcome to the Think Business, Think Equality self-assessment tool.
▼
About

Delivering workplace equality makes good business sense. Having fair and flexible working practices allows you to attract and retain the best talent, reduce recruitment and training costs, and makes your business more productive, more innovative, and more profitable.
This online self-assessment tool is for small and medium businesses who want to find out how their business can benefit from improved gender diversity. The tool enables you to assess your current employment practice, and provides tailored advice and guidance on how small changes to the way you run your business can make a big difference to you and your people.
To find out more about the business benefits of gender equality, watch our short films.
Think Business, Think Equality is developed by Close the Gap, Scotland's women and labour market expert. Find out more about our work here.
▼
Take the test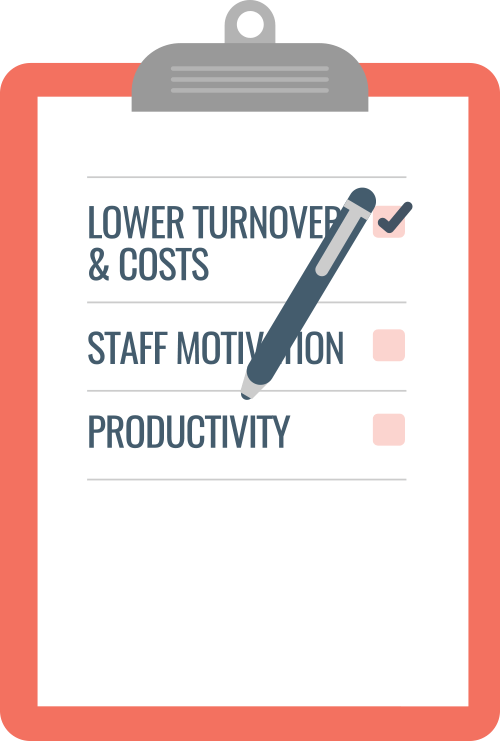 There are seven topics in the tool which will enable you to assess how your employment practice measures up when it comes to gender equality: flexible working; workplace culture; pay and reward; progression and promotion; women's jobs, men's jobs; pregnancy and maternity; and domestic abuse.
You can take each test separately, or you can choose to do them all at once.
Each test should take no longer than five minutes to complete.
For each topic, you'll be asked a series of questions about employment practice in your business.
At the end of the test, you'll get a report based on your answers that will include tailored advice and guidance. This will help you identify the changes that you can make to enable your business to realise the benefits of gender diversity.
If you want your report to be emailed to you, just click the button at the end.
If you want more detailed information, you'll be able download guidance on each of the topics at the end of the test.
If you want to save your results, and return to the test later, create a user account.
Are you on the move? Then download our Think Business, Think Equality app for iPhone/iPad, Android or Windows Phone.
Start the test
▼
Downloads
Do you want to take away this information?
Download our publications from the topics below, these have all of the information from the tool in one place including practical tools, templates and checklists.